Do you want to sell online?
This post is aimed at those who want to enter their business into the virtual world and have some doubts about it.
I decided to do it by collecting the queries that my clients usually ask me and noticing that there are too many common issues to resolve.
Therefore, I will tell you everything you need to know about E-Commerce or electronic commerce to have your online store, what benefits it offers you and what characteristics a good virtual store should have.
In addition, I am going to give you some tips and suggestions to optimize its operation and obtain the best profitability.
In other subsequent posts, I will explain in more detail some issues inherent to virtual stores.
At the moment we start with the most basic concepts.
What is an online store?
An online store, also called Virtual store or E-Commerce, is a website (or a space within a website) where products or services are offered for sale through the internet.
But the important thing to note is that an online store is not a common website, but has the capacity and the necessary structure to make sales "by itself", and often without the intervention of the owner of the store.
Its design features and web architecture are exclusively aimed at achieving a greater number of sales and streamlining the purchasing process.
The customer chooses the product, the payment method and the type of delivery. The owner receives it, manages it and delivers it as agreed, without further ado.
Unlike a corporate website, where your company information appears and people are expected to contact by e-mail, telephone or social networks, a virtual store automatically manages all this process, leaving records in its database of questions what your customers do to you, choose the means of payment, calculate taxes and shipping costs, manage offers, offer discount coupons, show product reviews, etc., all this unified within the same self-managed platform by the owner of the store.
>>> I WANT MY ONLINE STORE <<<
What characteristics should a good online store have?
The success of an online store on the internet depends on several factors and characteristics that it must meet.
Most of them are offered by the online store itself, and others depend on your personal values and business vision to face a virtual business.
I will mention the main ones:
Usability
Esthetic
Detailed Products
Always updated information
Value added
Care details

Integration with social networks
Feedback with customers
Credibility
Security
Accessible purchasing information
Choice of payment options
Customer Service
Transparency and clarity in the information
Availability
If the online store has these characteristics, success will no longer depend on them, but on factors such as the competitiveness of the sector, the law of supply and demand, marketing and advertising campaigns to publicize the store, site positioning web, etc.
The store must above all be easy to use from any device, be it a desktop PC, a tablet or a cell phone, and in all of them it must have adequate functionality and readability.
This occurs through a simple and uncluttered, almost minimalist design that does not distract the potential buyer with unnecessary information and details, where functionality prevails over aesthetics, without neglecting either of the two.
Navigation must be intuitive and friendly, avoiding creating labyrinths from which the buyer does not know how to return.
A sidebar with permanent access with a product search engine, price filter, category search and updated shopping cart display, effectively solves navigation problems within the store.
The buyer must be able to immediately access what they are looking for without distractions, and that is why the products for sale must be strategically ordered by categories, brands, items, etc., so that the client can quickly filter the content that is searching.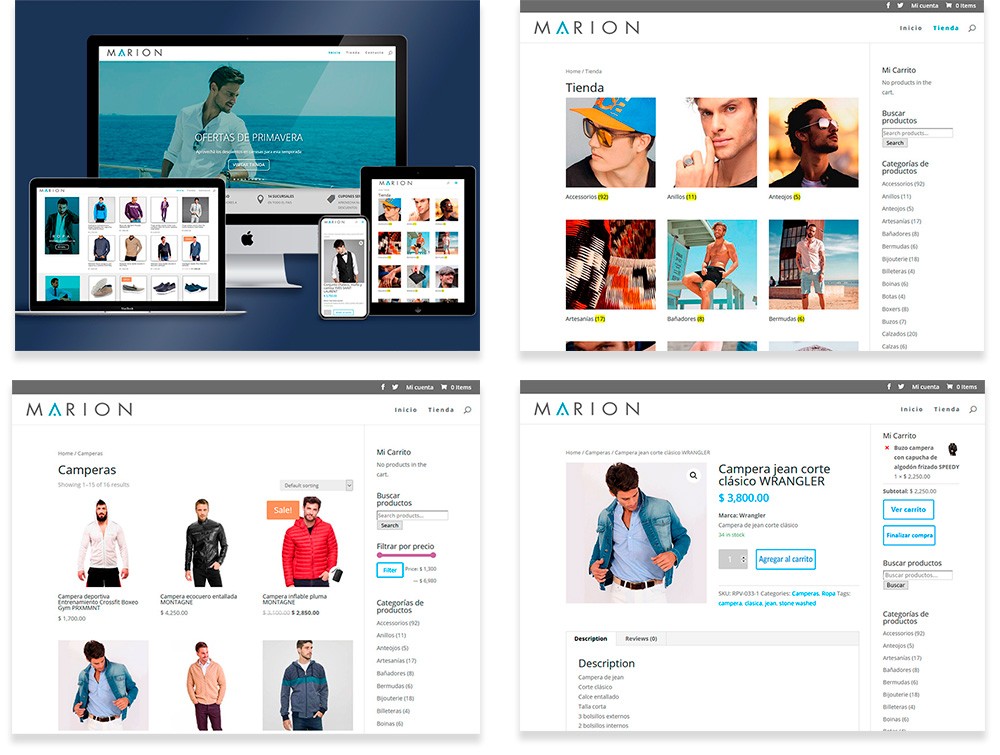 An online store must be visually pleasing and be credible and professional.
Do not forget that the buyer does not have the possibility of knowing the place of your business or the personnel that attends it.
Here it does not matter the neighborhood or the exclusive shopping where your store is located, nor do you have the possibility to show your kindness in a face-to-face dialogue with your buyers, which would favor that they finally decide to buy your products or services.
Everything that would impact the potential customer and make him make the decision to enter your store, must also manifest itself in the aesthetic aspect of your virtual store.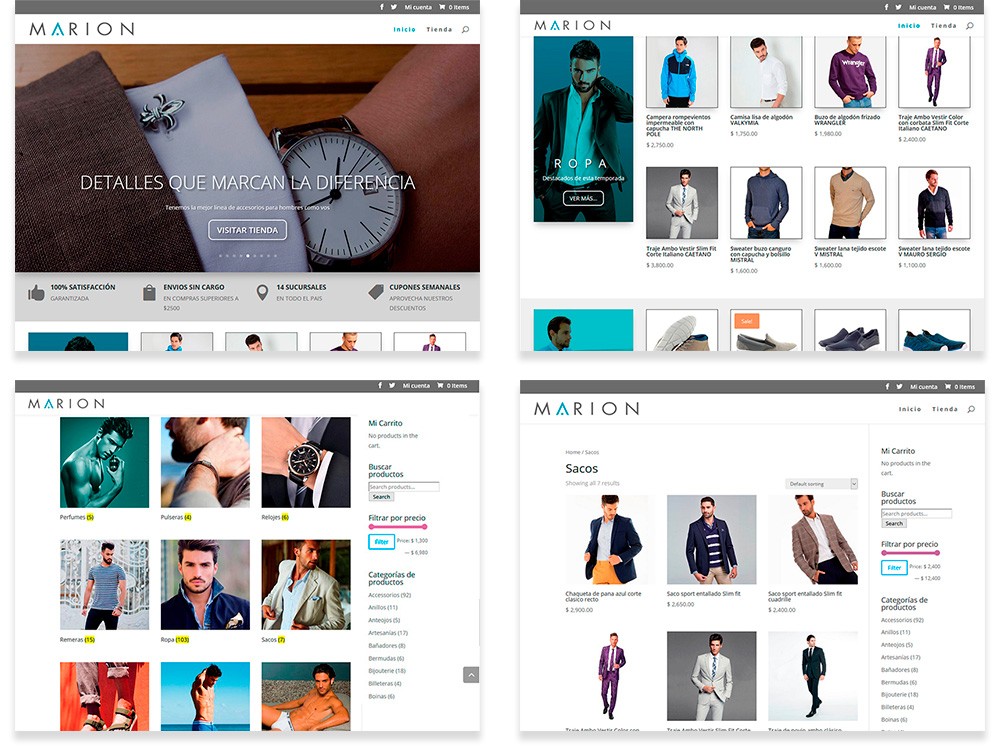 Sobriety, variety, abundance, prestige, security, efficiency, responsibility, friendliness are aspects or virtues that your store must show beyond the products it sells.
Your customers also do not have the possibility to physically see the products, touch, feel, smell, or perceive the textures, sizes, shapes and weight.
That is why the images must be of very good quality. In this case, the phrases "Everything enters through the eyes first" and "A picture is worth a thousand words" are very valid.
Therefore, this is the time to seduce, take advantage of it!
Read my post How to get the best profitability from your product photos for more info.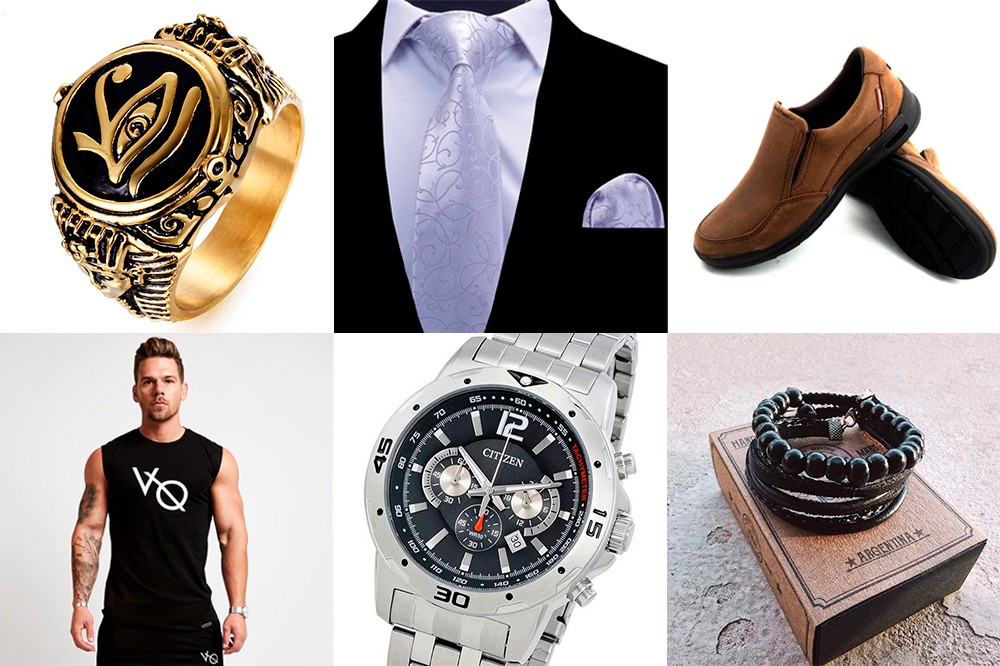 Each product in the online store is displayed as a separate page and must provide the customer with the most clear and detailed information, without any ambiguity or anything that raises questions about it.
It is true that the images speak for themselves when the buyer visits your store, but the texts are also essential.
Do not leave anything to chance or believe that it is "understood", since each person understands their convenience and that can bring you complications.
Perhaps you know all the details of what you sell, but your buyer does not know them or simply does not have the technical language that you use.
In these cases, it is best to use the Japanese "fool-proof" method and not skimp on descriptions even if they seem unnecessary.
You have to think that, in an environment of absolute solitude, the buyer decides to click (or not) on the BUY button, and you will not be there to convince him!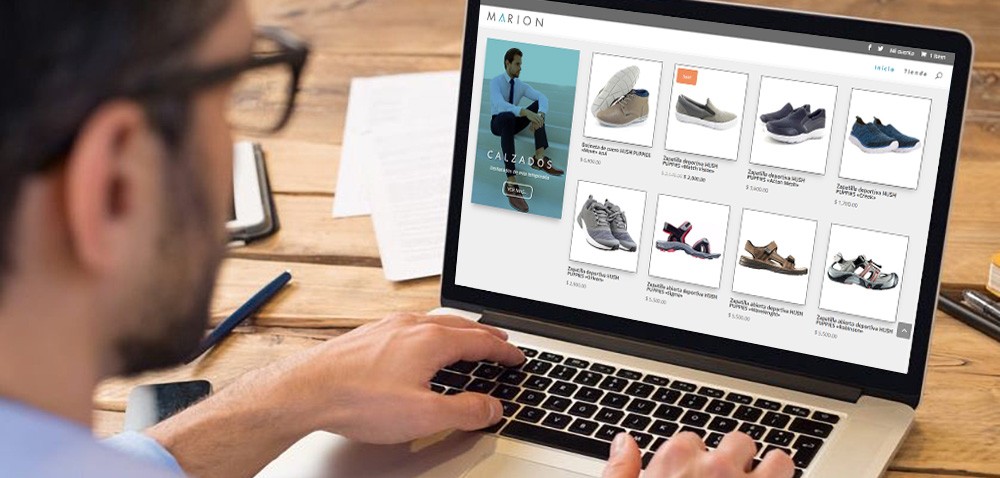 Possibly you are going to have doubts before deciding to buy, so I advise you to provide as much graphic and textual information in the descriptions of the items.
This will also prevent him from sending you a lot of previous questions, which will take time to answer and end up delaying the operation or, in the worst case, that he decides to buy elsewhere.
Always place yourself in the place of the buyer who wants to buy something that he does not know, and provide him with the information he needs about it to convince him to buy it from you.
Take the time to describe each item or service you offer.
Each item in the store allows you to enter the following information:
Brief descriptive title: It is the title of the product that appears in the store grid. This will be the title of the product page and the fundamental factor for your client to find it. This title is also essential to promote SEO (content optimizer in search engines like Google).
Price: It is the sale price and, if you want, also add a reduced price. In this case, the sale price is crossed out, the reduced price next to it and an indicator that says SALE!
Short description: It is a small text that complements the title and appears immediately below the price when entering the product (you can indicate brand, color, size, etc.)
Long description: It is what appears below as technical or complementary data. It can include additional photos and videos, technical data, measurements, ways of use, advertising messages, user manuals, frequently asked questions and everything you need to explain about the product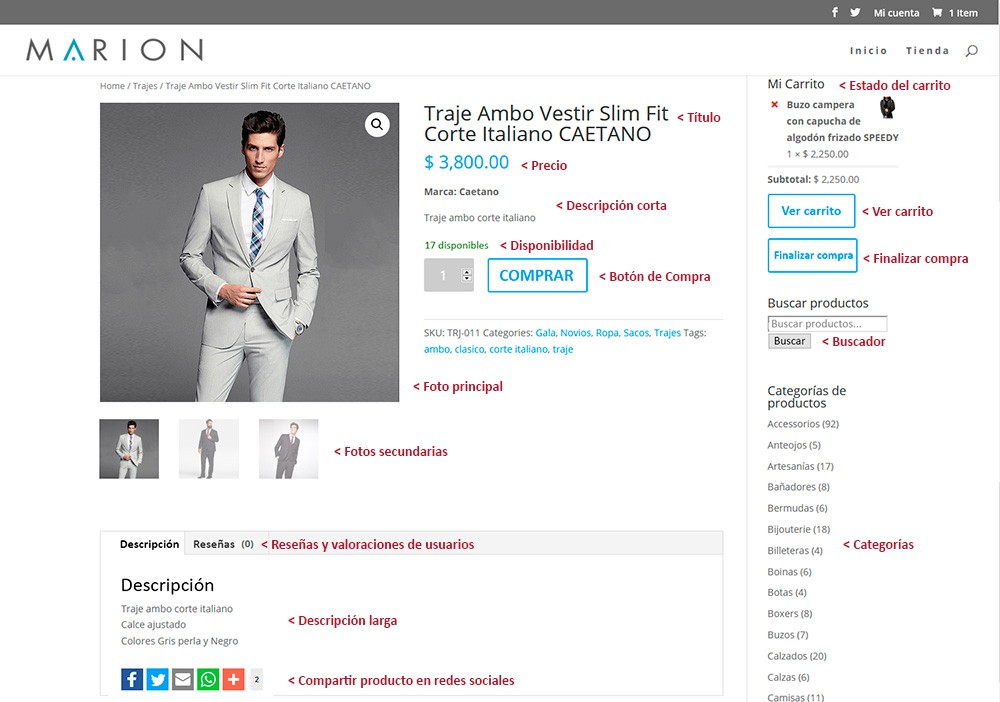 4. Always updated information
The information of the products or services offered must always be perfectly updated, both in their descriptions, images and prices.
The online store allows you to manage your inventory in the cloud.
You can choose to display it in two ways:
Available / Not available:
Quantity of stock: 35 items left
Unavailable or out-of-stock products should not appear in the store as they waste time for the customer.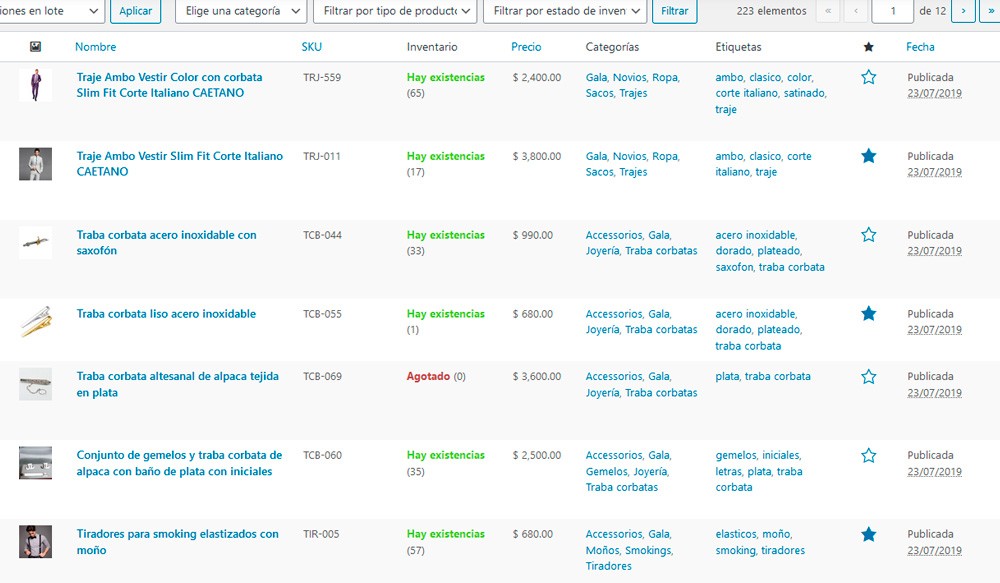 A virtual store must provide added value to its customers: the possibility of accessing exclusive offers and discounts, the possibility of receiving periodic information on news or offers, etc.
In this way, the user of the virtual store will create the need to revisit the store periodically, thus increasing the possibility that these customers decide to purchase the products or services offered by the store.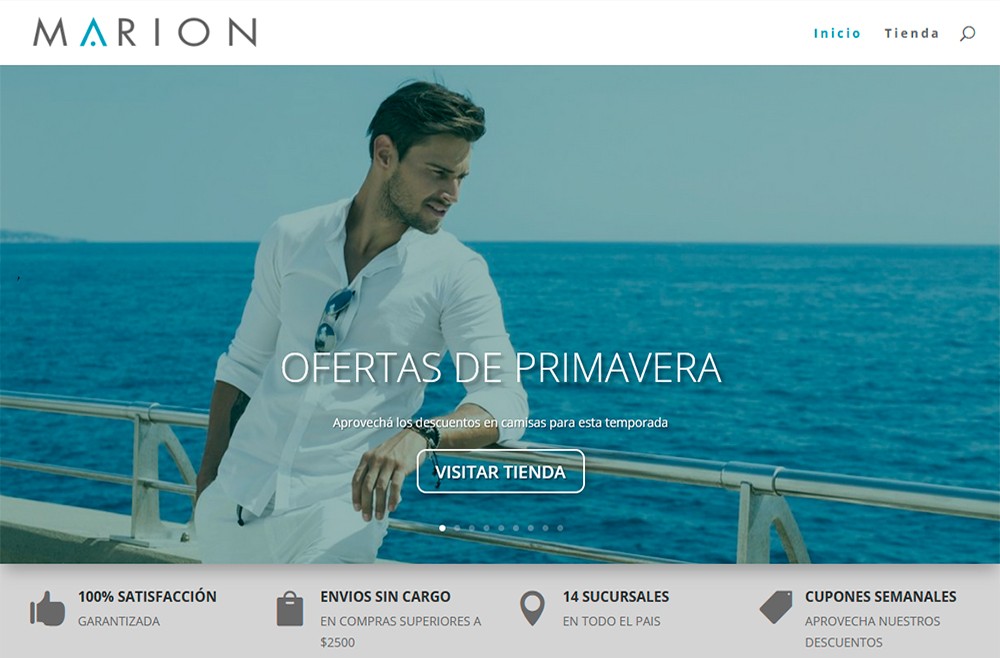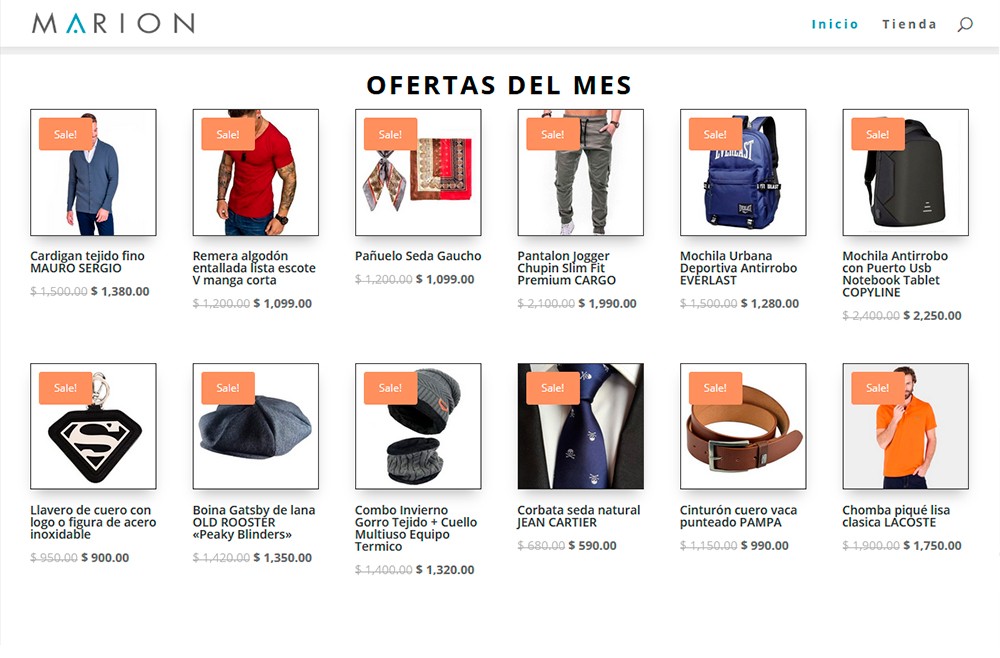 Your online store must be taken care of down to the smallest details. A website with errors in texts, misspellings, images that are not displayed or take too long to load, broken links, etc. It will generate mistrust in the potential customer, leading him to leave the store.
Never show empty or under construction sections. A customer who cannot find what they are looking for, will hardly return ...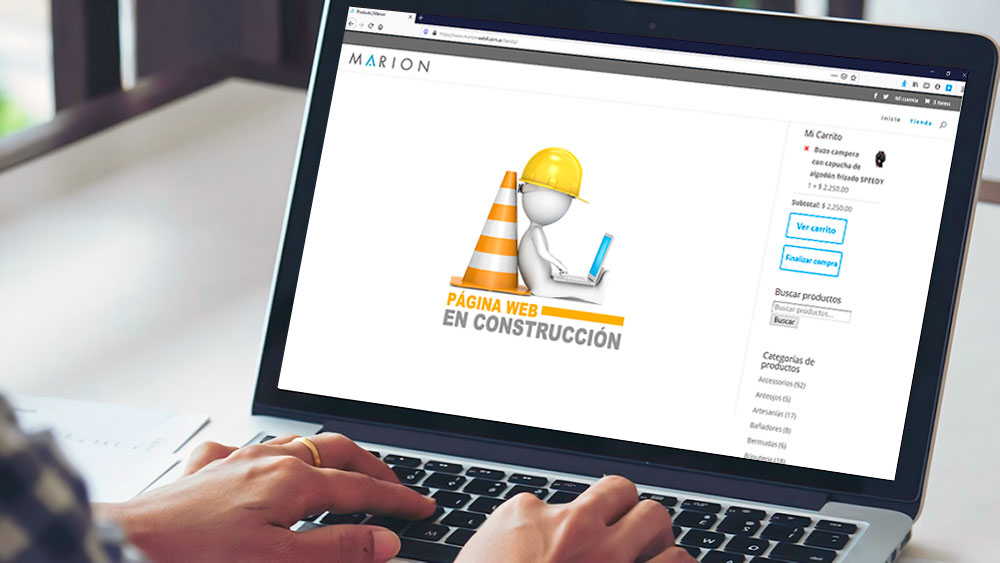 7. Integration with social networks
All the products in your store must be able to be shared on the social networks of your buyers.
It is very common for a person to see a product in your store and want to send only that product to another person to evaluate and buy it.
We must take advantage of all the benefits that social networks and digital messaging give us.
In addition, it is very positive that the customer can access your own social networks where they find additional content to those of your online store.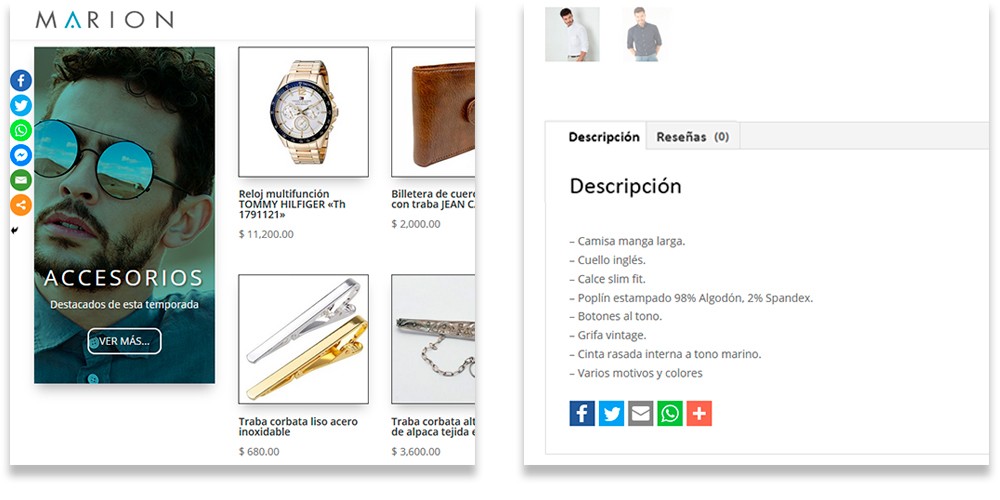 8. Feedback with customers
You can activate the option that customers leave comments and ratings of products. This will make any indecisive buyer finally choose to finalize the purchase.
In addition, you can establish featured products, latest releases, offers of the month, top-rated items, etc., and display them at the start of the store as an advertisement.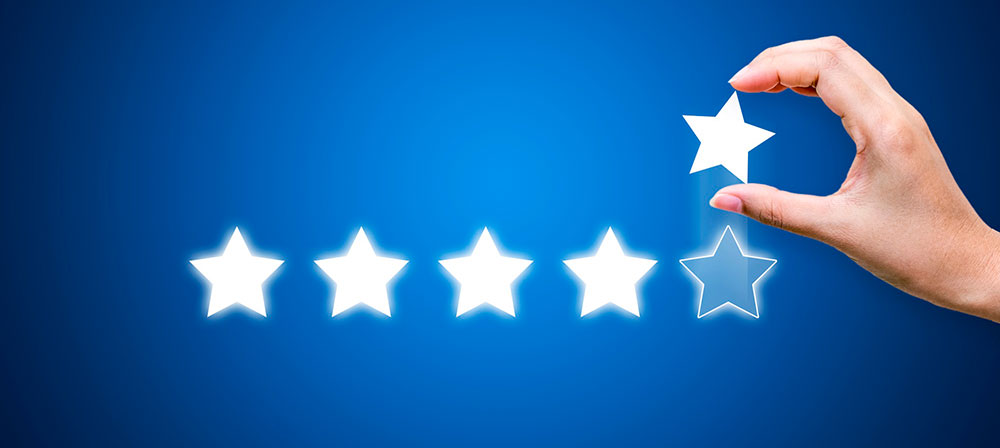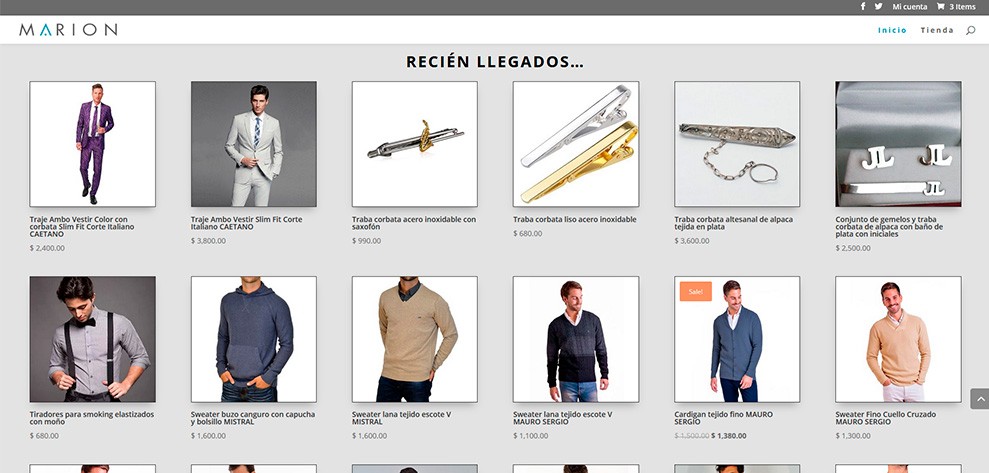 Many use an Instagram profile or a Facebook fanpage to sell products or services, and that is not bad at all, but we all know that anyone can have it without any legal support, and that many of them can even be false.
This is how profiles and "ghost companies" appear and disappear that are not registered anywhere and to which we cannot make any claims in the event of scam or unsatisfactory sale.
Unlike social networks and being a website, the online store requires a domain that guarantees that it belongs to a natural or legal person, that it is registered with an official body, and that any user can consult its real existence online .
Furthermore, the national domains (.com.ar) are controlled by AFIP, which guarantees that the owner actually exists and is in a position to market online.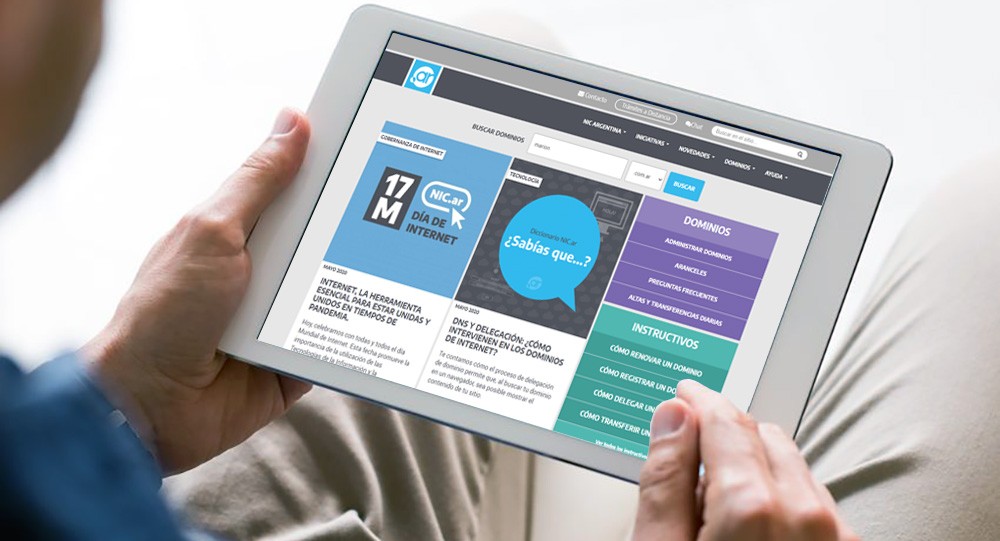 In addition to having a national or international domain, the owner of the store must contract a webhosting service from any company that is a provider of such service.
This hosting, in addition to being registered with said company, must have activated SSL security protocols that allow secure online business operations.
Esto es fácilmente identificable ya que la dirección web o URL se muestra en el navegador como HTTPS
Some browsers also show the icon of a closed padlock and the legend "secure site"
This encrypted protocol provides security to the client to safely carry out transactions by credit card or any payment gateway that requires entering personal data online.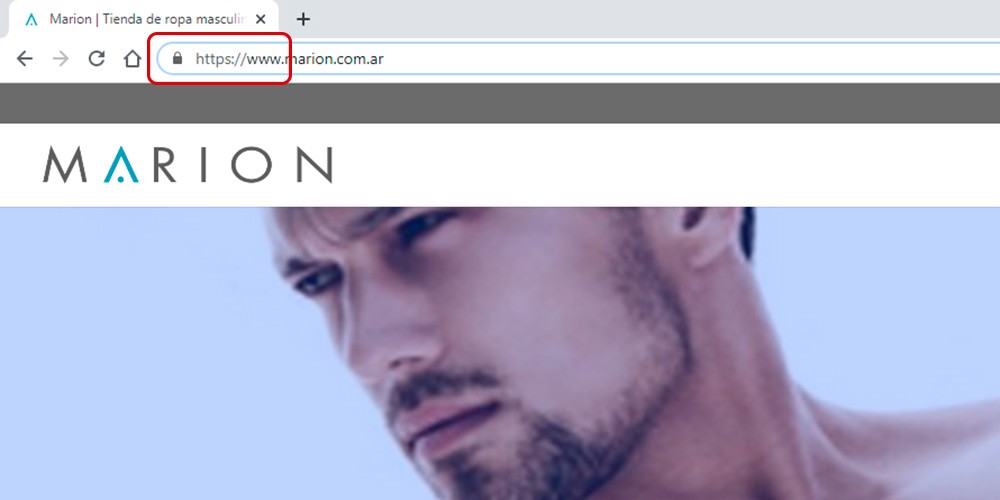 11. Accessible purchasing information
The cuestomer should be able to visualize at all times the information about the products or services that he has selected for his purchase, their quantities, prices to pay, taxes, shipping costs, etc. and it should be easy to modify these quantities before finalizing the purchase.
At the same time, you should be able to consult at any time the information about the delivery time of each product or service, purchase conditions, information on returns, contact details of the seller in case you need help or additional information, etc.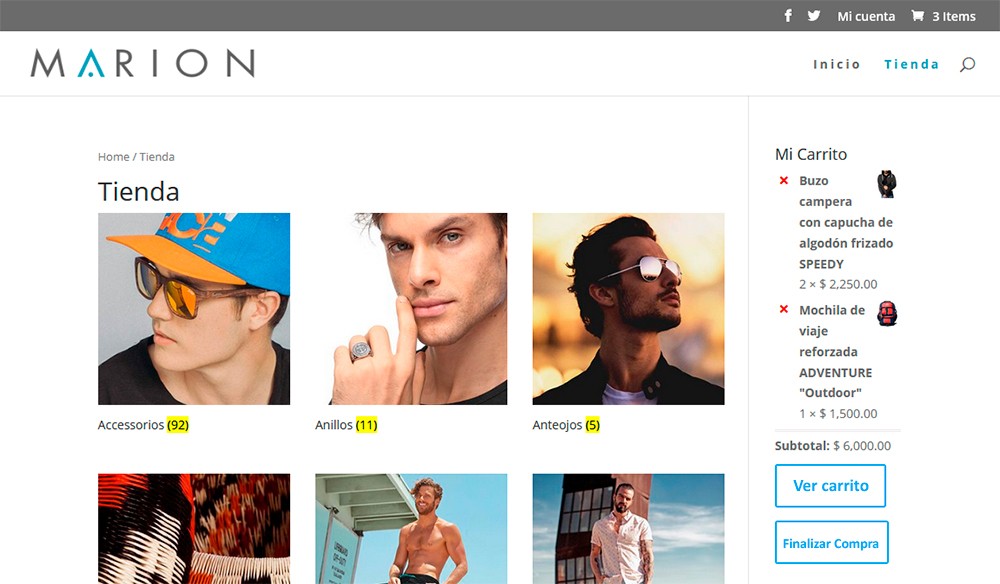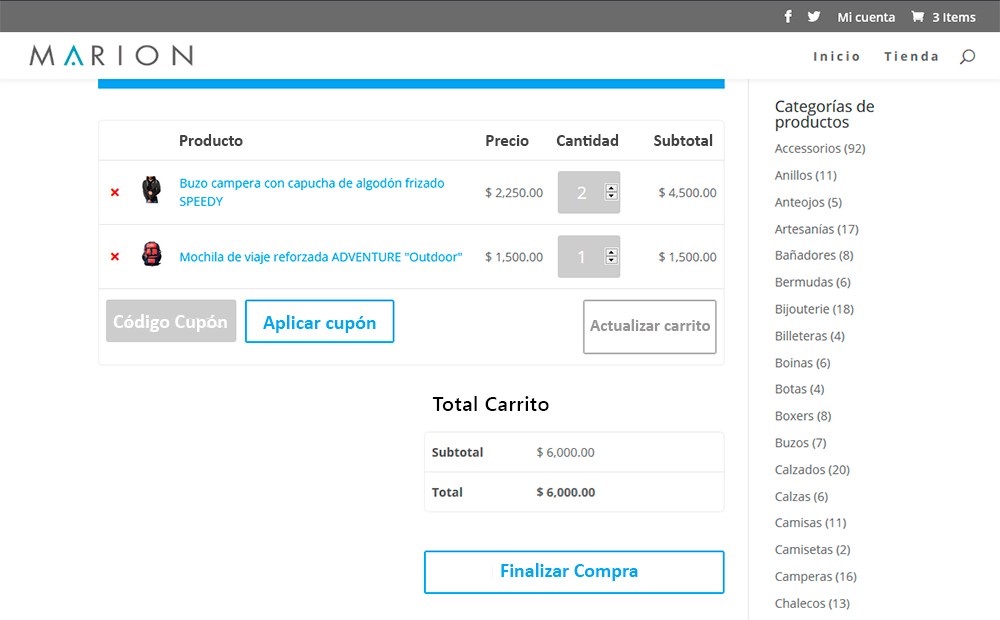 12. Choice of payment options
The online store must provide the possible customer with the greatest number of options, both when making their purchase and when paying for it, offering the most common ways of payment.
Your online store allows you to operate in two different ways safely:
No commissions: Cash on delivery, bank transfer or check.
With commissions: Through credit card payment gateways such as MercadoPago or PayPal. The commissions are established by the different platforms.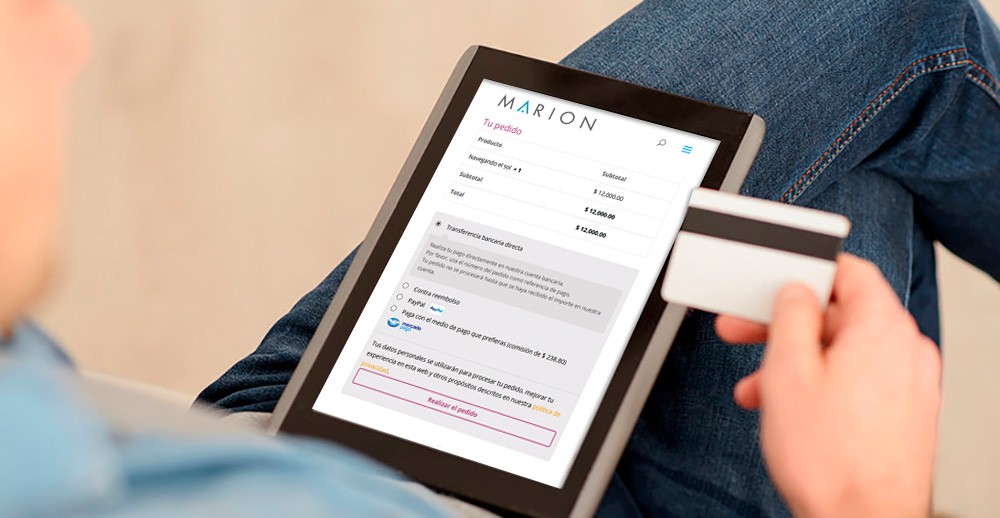 Your online store must have excellent customer service, enabling phone lines, WhatsApp, social networks and inquiries through e-mail, chat, etc.
It is necessary to show potential clients that behind the virtual store there is a quality human team ready to help them with whatever they need, and who offers a quick and effective response to any problem.

14. Transparency and clarity in the information
The online store must provide clear and easily accessible information about:
Identification of the selling company: Postal address, telephones, e-mail, geolocation, social networks, etc.
Final prices of products or services: Including the details of taxes, shipping costs, etc.
FAQ: Your store should have an FAQ page. This will clear up any buyer's doubts and prevent you from wasting time unnecessarily.
Privacy policy and legal aspects: Your store must have a privacy policy page that the customer accepts when making a purchase, and protects you and your business from possible legal claims.

An online store must be available 365/24, and that is why you should choose a good webhosting service provider that guarantees the correct operation and permanence online.
At no point do I advise you to use very cheap servers. Your safety and that of your clients is in their hands.
A failure during the purchase process or in the implementation of payment methods will lead to a loss of income and, worse, the loss of trust placed by customers in your online store.
Although it is true that the failure could be caused by the client's internet connection, but that would no longer be your responsibility.

Test Drive
Here are two demos of online stores where you can test the operation and your experience from the buyer.
You can simulate purchases with peace of mind. No payment operation will be carried out as they are disabled
Tips
Finally, I leave you some tips to optimize the performance of your online business
Fulfill orders quickly.
Answer to inquiries immediately. Feedback is very important to your customers and surely the buyer has already made the same inquiry in another store similar to yours.
Create promotional sliders with special offers and update them regularly.
Upload new products.
Update your social networks.
Take your virtual store seriously and enjoy it.
Final conclusion
Now that you know everything you need to know to have your online store, I hope you decide to have yours.
>>> I WANT MY ONLINE STORE <<<
If you consider that I am a good competent professional and you want to entrust me with your design projects and join your work team, do not hesitate to contact me
I hope you enjoyed this article and that it was useful to you.
In the Related Articles section below, you will find many articles with specific topics that complement the one you just read.
I invite you to read them, share them and leave your comments if you wish.
Thanks.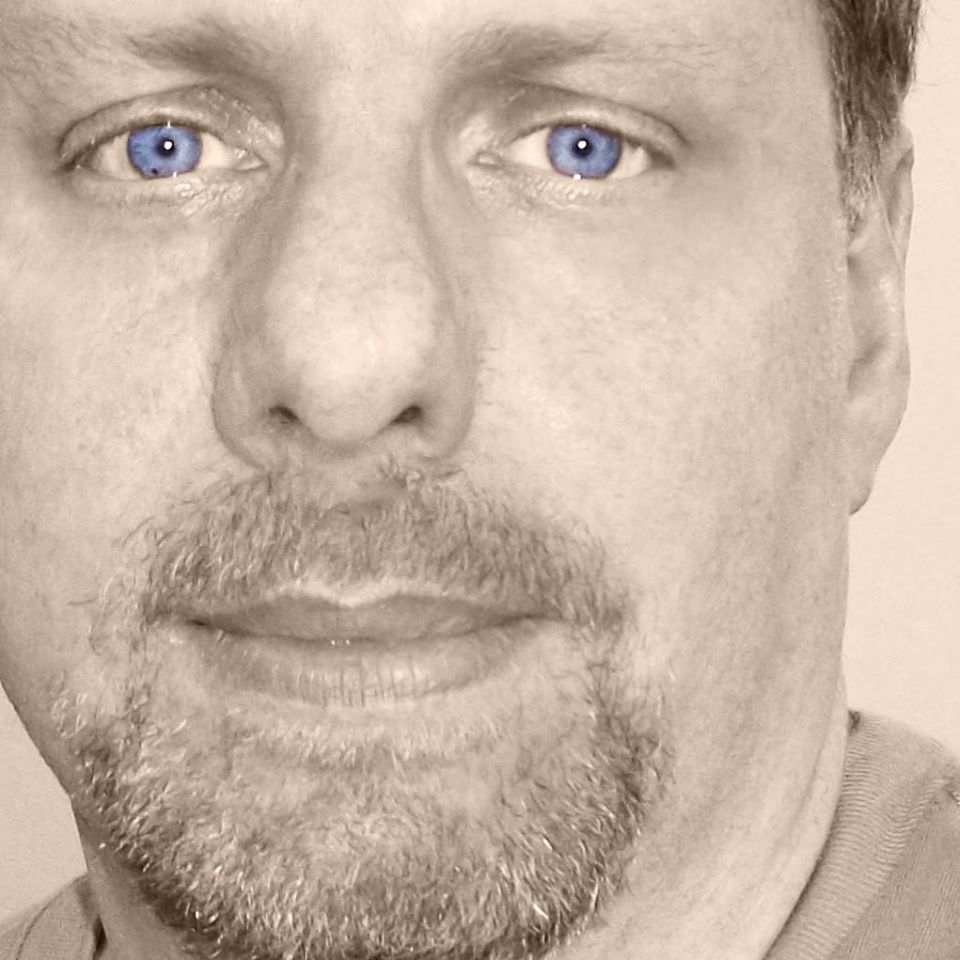 Adrián Pablo Conti
I am a Graphic and Web Designer graduated from the University of Buenos Aires (FADU-UBA)
Since 1993 I have run Web4, my own freelance graphic and web design creative studio, located in the City of Buenos Aires (Argentina)
Me I specialize in the development of visual identity, institutional communication, web sites and online stores, editorial design, catalogs, magazines and packaging design, among others.
All the images shown in this article are their own or were obtained from the web for illustrative purposes and belong to their respective authors.
Websites consulted: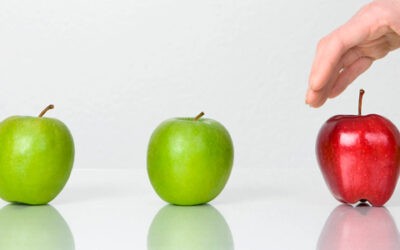 Do you know how to get the best return on the photos of your products in your online store? If you are thinking of having your virtual store, or you already have one and want to improve its performance through an aesthetic and professional interface, I suggest you pay special ...
read more