Surely you wondered why have an online store if so far you have done quite well with your business premises, or perhaps you do not have enough information to encourage you and start your own virtual store.
In this post I will show you the benefits of integrating your business or activity into the world of electronic commerce.
>>> I WANT MY ONLINE STORE <<<
Internetizing
Internet is now available to everyone and more than half of the world's inhabitants are connected to the Internet, either through a computer, tablet or smartphone.
The truth is that consumers search the web for information about what they want to buy BEFORE than anywhere else.
The percentage of people who directly choose to buy from a virtual store, and this can open many doors to your business that you could not access otherwise.
For this reason, and because it is also an economic resource to increase business, there is no reason to waste the opportunity to sell any product, activity or service through this wonderful medium.
Immediacy, comfort and security. Those are the keys
Nowadays, people no longer often go to stores to buy a product.
All these searches are carried out through the Internet, so that when the customer arrives at the store, he already has a more specific idea of what he wants to buy.
But if you can buy that without leaving your home, at any time and from anywhere, it is much better.
As a seller, making the decision to enter electronic commerce is to assume that there are other ways of buying and selling, and that one does not disable the others but rather they complement each other.
An online store offers you everything that you need. business needs to carry out electronic commerce operations, with the immediacy and security that both you and your customers need.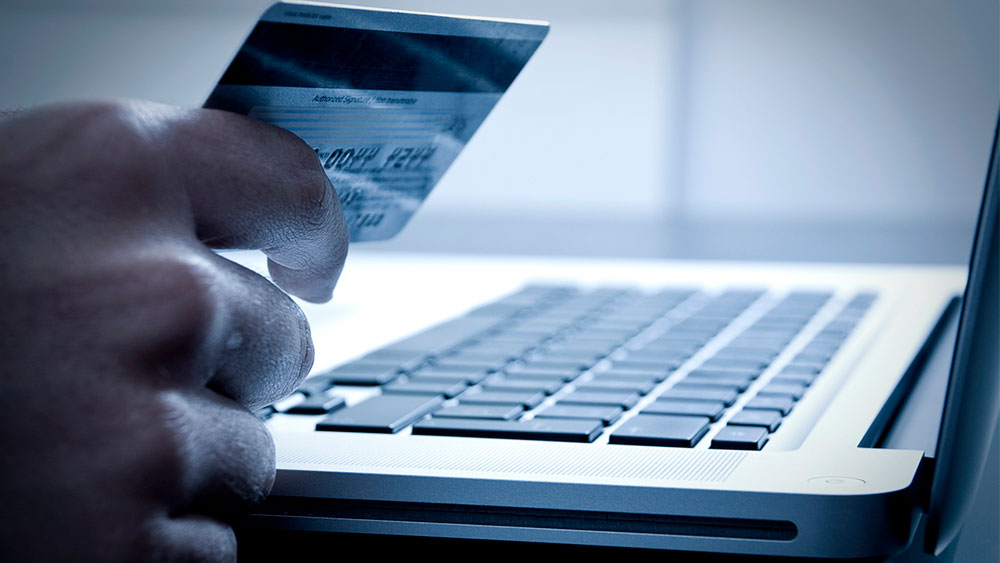 The pros and cons of having your own online store
We all know several very popular websites that are leaders in online sales and are in fact very effective and reliable.
Many of us have had the experience of buying or selling through these sites with very good results, but sometimes also very bad.
What are the advantages and disadvantages of having your own store, or selling through those sites?
The main advantage of having your own store is that you are the owner and no one else interferes.
You decide what to publish and how to do it, you set the price and conditions, you manage the orders and delivery times, just as you would in a traditional commercial premises.
Nobody knows your income since it is totally private and confidential.
The store operates under secure e-commerce protocols that protect you and your clients.
You do not pay commissions, neither to publish nor to sell your products, as long as you do it in cash, bank transfer or check.
It allows you to include external payment methods such as MercadoPago or PayPal and assume the commissions that these platforms charge you for using them as payment gateways.
Your posts never expire unless you delete them and there is no limit to the number of products in your store.
You can organize your products by headings or categories and add as many photos and videos as you need for free.
By integrating your store into your social networks, you can expand the promotion and sales options.
You can sell to the whole world and with various currencies, all kinds of articles, activities and services that are legal in your country.
The buyer only watches your products in the store and is not distracted by products from the competition.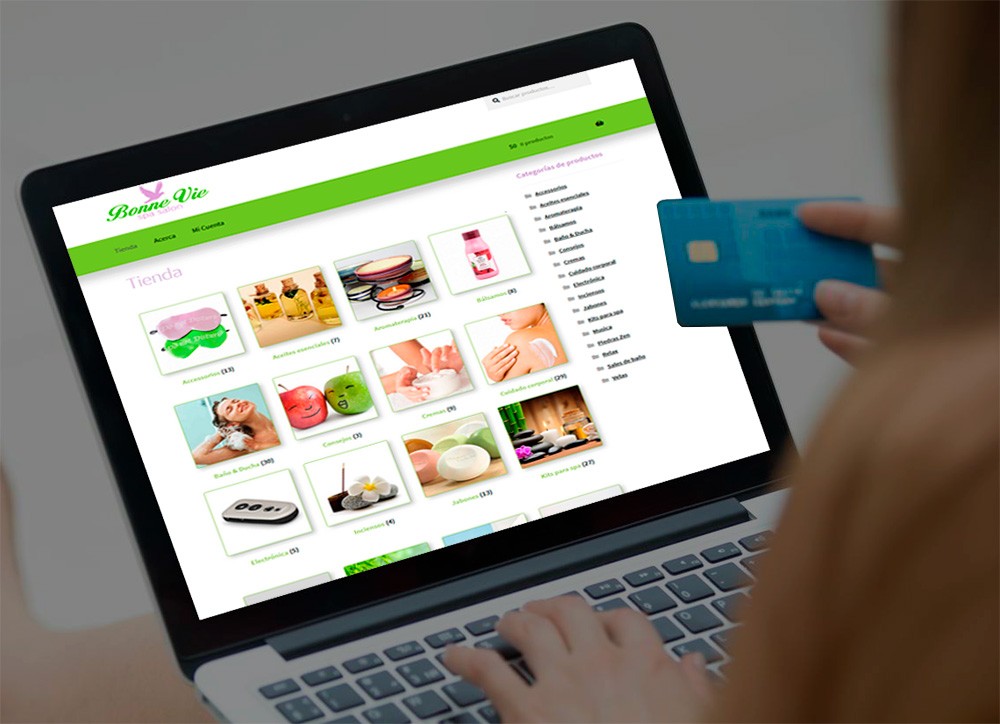 A matter of promotion
Among the possible disadvantages that your own store may have against commercial sales platforms is that these sites have their own web positioning and dissemination systems.
Being leading brands with a long history online, they enjoy sufficient fame and prestige to become inevitable reference points for people looking to buy online.
They are platforms that have been evolving for years in the market where everything is already set up.
You just have to publish your products under their conditions, pay and wait that people are interested in them and buy from you.
It also facilitates (and disregards) all commercial management, but at the same time it subjects you and forces you to use their commercial platforms, with their commissions and conditions of use .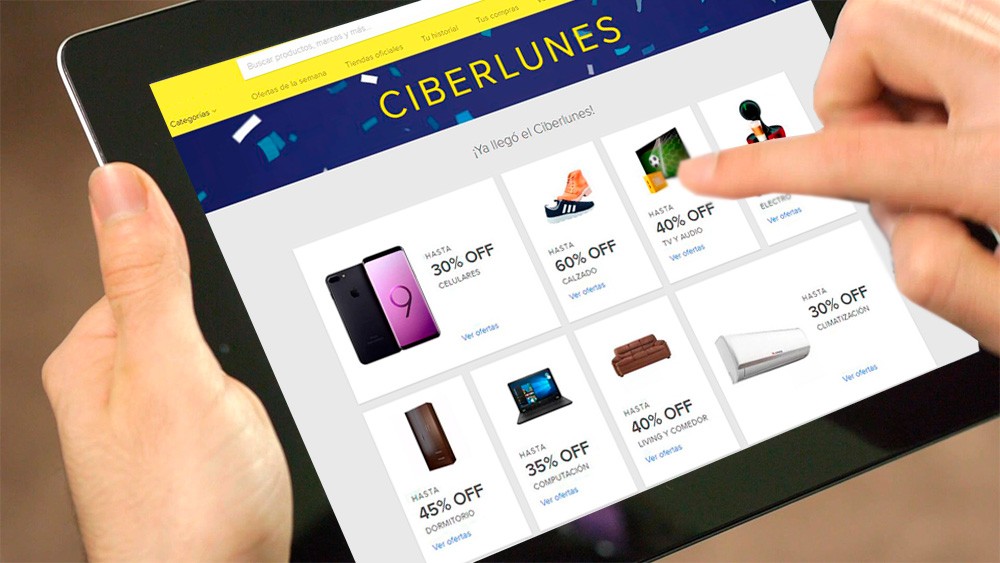 Coexisting for a time
Surely you are not going to do without the use of these platforms, but it is always very good to start the path of commercial independence.
Give your store the opportunity to grow and position itself in the market until you get your own clientele, and you become their best option to buy the products or services you offer.
The success of your virtual store also depends a lot on your commercial vision and the budget that you allocate, that you take it seriously and consider that it is as important as your commercial premises, and that it deserves attention and dedication.
Assemble a good work team with your webmaster, who will surely guide you so that you can obtain a customized virtual store and achieve optimization of your work and improve your profits.
What benefits can your own online store give you?
Next I show you some of the advantages that entering the world of e-commerce through your own online store will bring you
Expand your market from local to global
Your neighborhood, your city, your province, your country ... the whole world! There are no longer borders to sell your products or services online.
Unlike physical stores, you can sell wherever and whenever you want and you will gain new customers from different parts of the world.
Making your schedules more flexible
Your online store is open 24 hours a day and without geographical limitations, so that consumers can learn more about the company, its products and services, and even complete a transaction instantly, and that way you do not bind the client to visit you on your opening hours, nor does it bind you to being permanently available.
How many people work during business hours that coincide with your business? How many people can come to your place?
You are just one click away from making your sales. Don't let them pass ...
>>> I WANT MY ONLINE STORE <<<
Lower costs
Traditional stores bear very high fixed costs, even when they are not working.
You have to pay rent, expenses, insurance, taxes, services, authorizations, salaries, travel expenses, cleaning, etc.
Unlike this, the online store has a much lower cost: You only pay for the design, the domain and the webhosting, now sell!
In this way, the focus should be on offering a good professional design, excellent photographs and videos, and immediate attention to the client, and in an efficient service of dispatch of the orders.
Accessible from any device
By having an online store, your customers will be able to access it through any of their mobile devices and from anywhere in the world. The more facilities you give them, the better.
Imagine that you meet a friend and he tells you that he wants to buy an armchair for his house, and you advise him where to buy it. Immediately your friend looks for the store on his cell phone and buys it.
He no longer has to wait to return home, remember what you told him, connect to the internet with his computer and finally buy, just as he did just a few years ago. years.
At the same time, if you have a physical store and no online store, you are failing to take advantage of a very interesting virtual customer traffic.
Time is a very precious value for today's buyer, and immediacy is a fundamental factor to capture it and make the purchase.
For this reason, if someone wants to buy something that they saw in your physical shop window, but cannot find you online, it is very likely that they will end up buying it in the competition.
A great showcase for your brand
What better showcase than being on the web? Anyone with Internet access can access your store and see your products.
Having an extensive online catalog is much easier and cheaper than renting more meters in your business premises.
It is only necessary to carry out a photo session or make videos, where you can show your products from all possible perspectives.
Self-management
Your online store is fully self-managed with very basic knowledge of electronic commerce.
You will find hundreds of tutorials on the internet that will help you solve your concerns and optimize the performance of your store.
There are many reasons why you can choose sell online, but the most important thing is that you are the owner of the store and can manage its operation with total freedom and independence.
Wholesales or retails
On the Internet there are no limits for your store to grow. You can sell whatever you want in the amounts you can think of.
Knowing the customer better
Thanks to the web analytics that your virtual store offers you, you will be able to create reports on the operation of your online business.
This allows you to create marketing campaigns, offers, control your stock, know your customers' shopping trends, which products they like the most, which sections they are interested in compared to others, and even the age and geolocation of each one.
These reports are essential to offer the customer what they are looking for and that you can strengthen your products according to their specific needs.
In addition, your online store includes a user registration system that allows you to know who buys from you and to know the history of their activities.
It also has a rating system, where users rate the seller on the product, delivery times, etc. determining the degree of trust and the quality of the product or service.
The more you know about your customers, the more you can meet their needs and encourage loyalty and feedback with your company.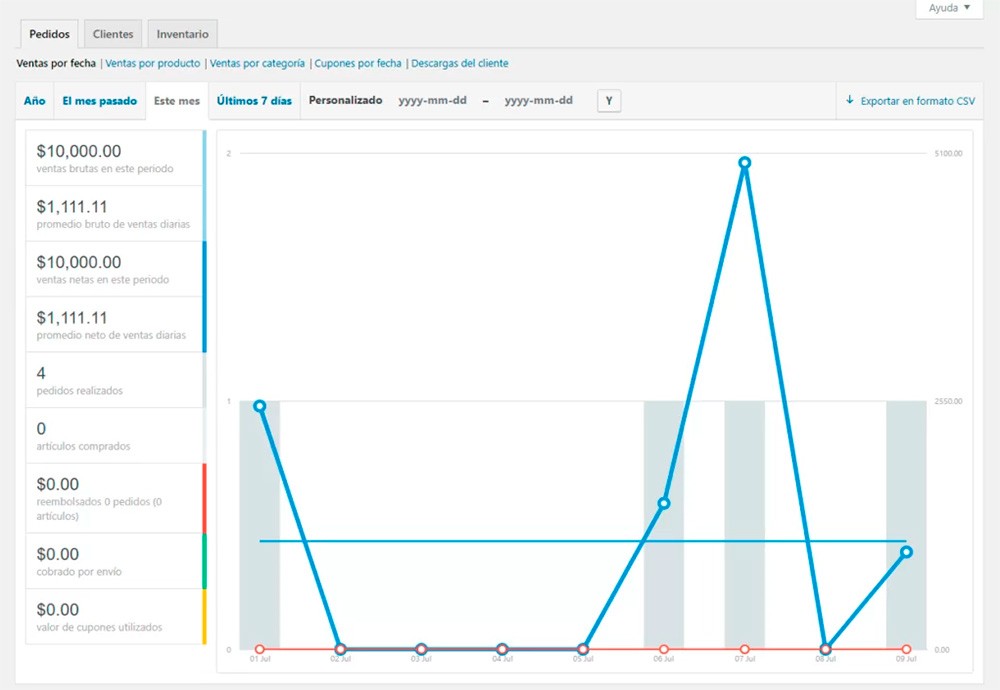 Si tus clientes están en internet ¿por qué no estás tú?
We all spend a large part of the day on the web, our daily lives have become "internetized" and we can no longer live offline. Can you imagine your life without internet? How do you feel when your service is cut off and you are cut off?
Your clients are there waiting for you. Go get them.
Your competition is already on the network
If you enter the network you will be able to make direct competition to your peers.
However, if you do not decide to enter, your competition will continue to move forward, while you continue to think about whether or not to launch into electronic commerce.
The world works perfectly without your presence Don't you think it's time to integrate?
Who can have an online store?
Any company, professional or individual that has products, activities or services to sell.
We can all have an online store, be it a large company that manufactures electronics, a clothing or footwear store, a supermarket, a publishing house, artists, artisans, manufacturers, traders, wholesale or retail distributors, importers or exporters, entrepreneurs, services. professionals, tourism agencies or catering service ...
Any product, service or activity that has a price can be sold:
Physical products: phones, furniture, food, clothing, crafts, etc.
Virtual products: e-books, tutorials and online courses, etc.
Downloadable products: music, videos, images, tickets for shows or museums, air tickets, etc.
Services: tourism packs, professional attention, etc.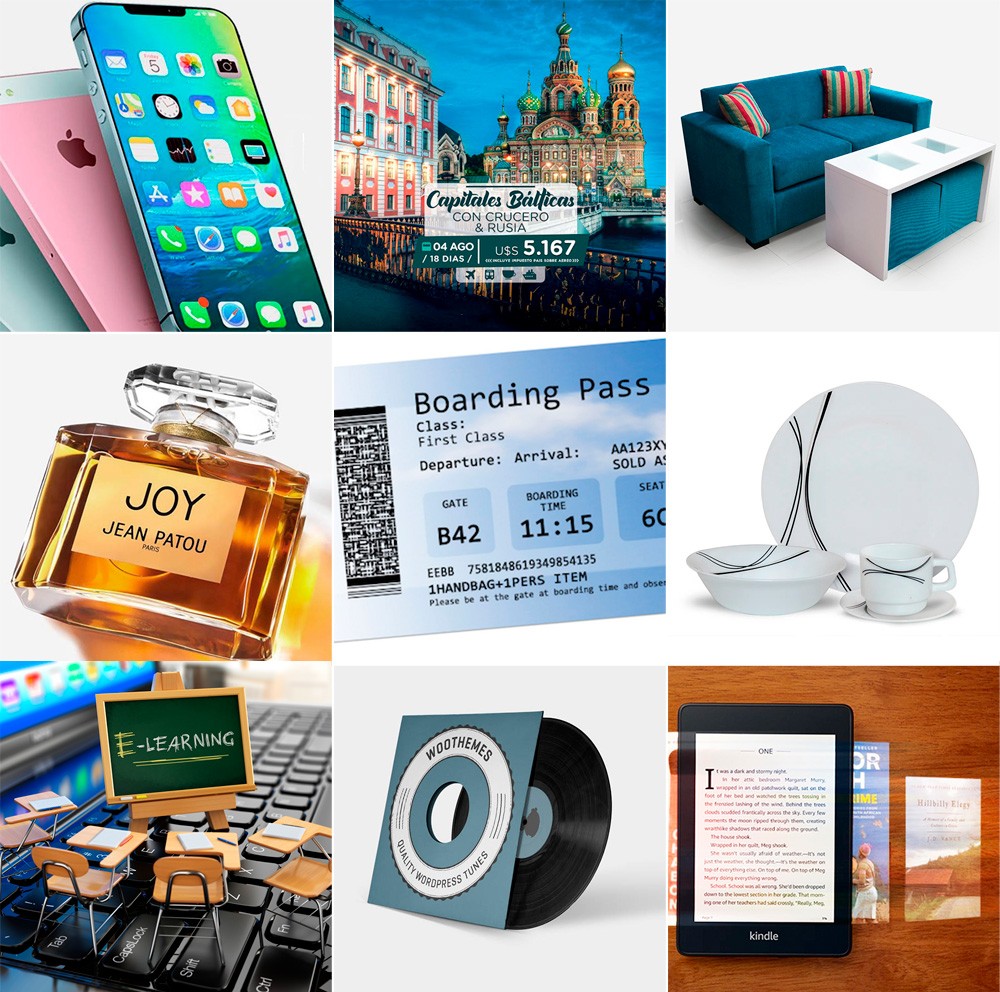 Final conclusion
I hope you have enjoyed this article and it has been useful.
The advantages offered by e-commerce are so many that there is definitely no reason not to try to position yourself on the web.
What are you waiting for have your own virtual store?
If you wanted to have your virtual store and you consider that I am a suitable professional, do not hesitate to contact me, I will gladly advise you.
In the Related Articles section below, you will find many articles with specific topics that complement the one you just read. Thank you!
>>> I WANT MY ONLINE STORE <<<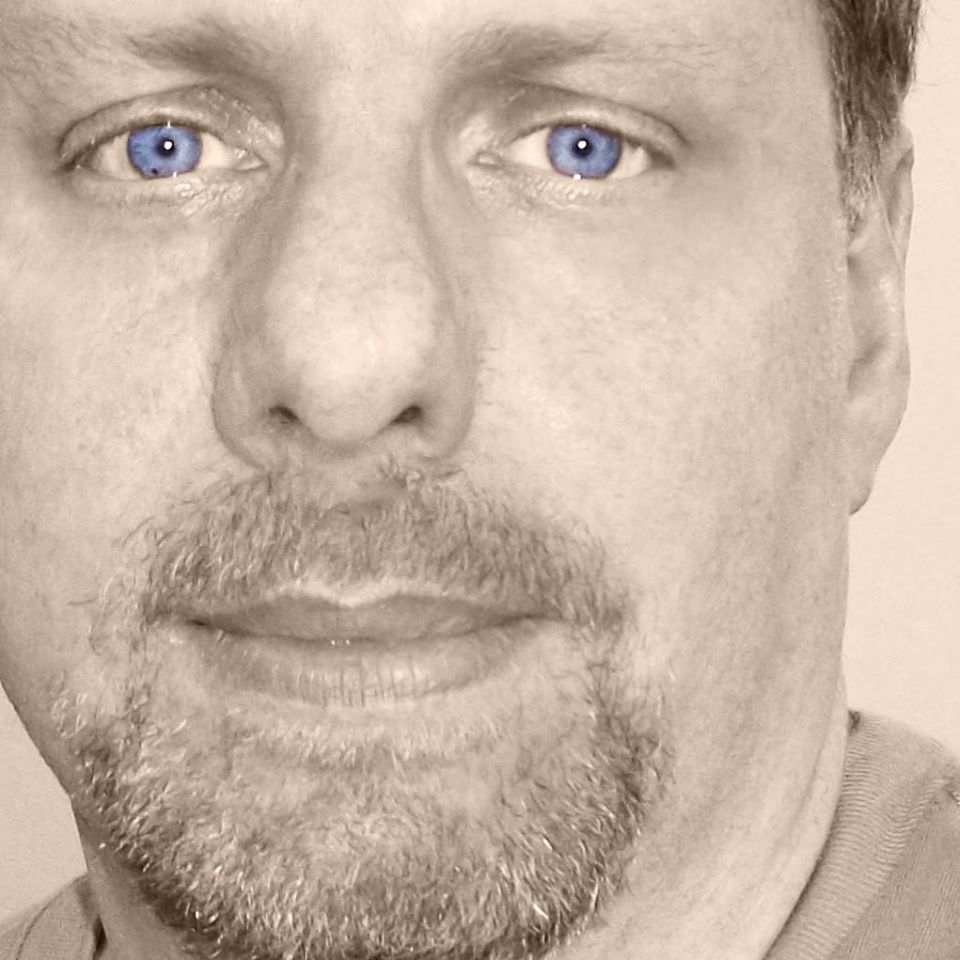 Adrián Pablo Conti
I am a Graphic and Web Designer graduated from the University of Buenos Aires (FADU-UBA)
Since 1993 I have run Web4, my own freelance graphic and web design creative studio, located in the City of Buenos Aires (Argentina)
Me I specialize in the development of visual identity, institutional communication, web sites and online stores, editorial design, catalogs, magazines and packaging design, among others.
All the images shown in this article are their own or were obtained from the web for illustrative purposes and belong to their respective authors.
Websites consulted: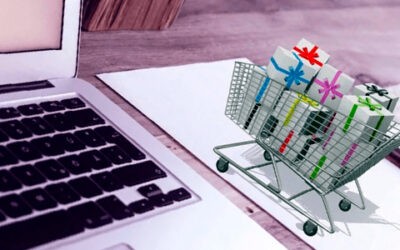 In this post I will show you how to add products in a Dropshipping online store from AliExpress. I will also give you some tips to choose good suppliers and products, and how to edit and publish them to optimize your online store. This is the fourth and ...
read more